The Madurai Wedding - Chitrasutra Invite
Hello to everybody!
One of the famous divine weddings is Sri Meenakshi Thirukalyanam.
In this depiction of a wedding, God Sundareshwar and Goddess Meenakshi, along with God Mahavishnu, Meenakshi's brother, were sitting on a gorgeously blooming lotus and included all five elements of nature (water, fire, air, space, and earth), which are thought to be auspicious at the time of marriage and to bring benefits from them.
Let's now explore the Chitrasutra's attractiveness in the Madurai Wedding.
CHITRASUTRA, one of the most spiritual artistic disciplines ever and a discipline that is extremely dear to my heart, provides a visual pleasure.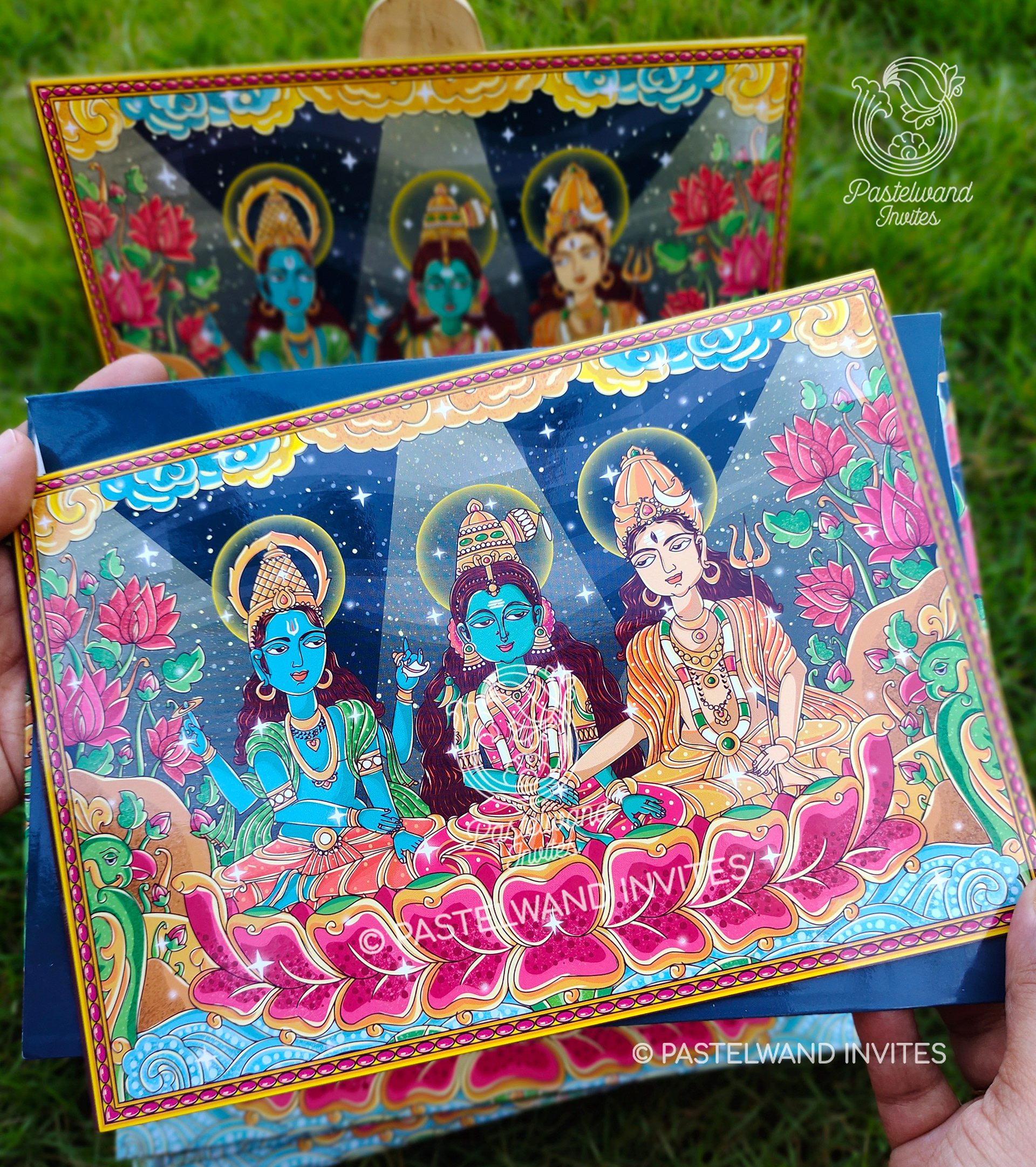 The Madurai Wedding - Kawaii Invite
Size: A5 ( Single card printed on both sides)
Price: Rs. 50/- Per Card + Rs. 20/- Per Cover

or
Size: A5 ( Bi Folding Card - 4 pages)
Price: Rs. 100/- Per Card + Rs. 20/- Per Cover
Quality: Card 300 GSM + Cover 175 GSM
Finish: Glossy / Matte Lamination
>>Minimum 100 Cards
>>Name, Date, Time and Venue texts are replaced
>>No visual enhancement / modifications
>>Shipping Charges based on Location & Quantity.​​​​​​
Price of this E-invite is Rs. 1500/ - ( For single event - 1 Jpeg only)
Deliverable Image format:
Image Size - 608px X 1080px
Image Resolution - 100 dpi
The size of the E-invite can be customised,
E-invite will be delivered to you within 24hrs,
once you provide the Names, Date, Time and Venue of the Event.
Thank you!